History of 311 Court Street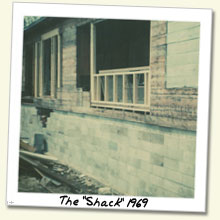 In 1969 my parents, Robert and Barbara Dupont purchased the property at 311 Court Street. The building was a run down old "shack" which it was referred to for many years. I remember as a child playing in the back part of the building, which at one time was a boathouse. The long narrow room in the front of the building was used for storing supplies for my Father's business. In 1976 the building was restored. A block foundation was built and the interior completely remodeled.
My Mother opened the Country Gift Shop in 1976. Later the building was rented to the Cottage Beautiful, which is now Home Beautiful and relocated to their current location on Route 3. The building was then rented to Lynch Paint Center until1984. It was again renovated to accommodate a restaurant.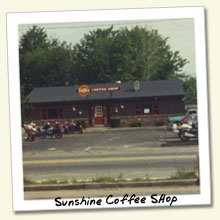 My Mother opened the Sunshine Coffee Shop in June of 1984, just prior to bike week. That was a huge learning experienced! She sold the business in 1988 but it continued to operate as Sunshine Coffee Shop until closing in January, 1995.
My parents still owned the building and decided to open a new restaurant. My Mom opened Café Déja Vu in March of1995 and I purchased this business October, 1997.

The Name Café Déja Vu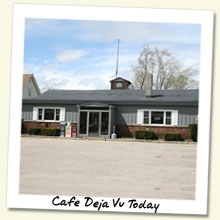 My Great Aunt Helen thought the name Café Déja Vu would be appropriate, déja vu meaning the feeling that one has seen or done this before since we were back again along with many of the original staff!
I welcome new and old customers. I am extremely grateful to the patrons who have continued to support my business, many who have been customers since 1984 and I always look forward to making new friends. So stop in today for breakfast or lunch - you definitely won't leave hungry!
My family, our staff and I will do our best to make your visit an enjoyable one!